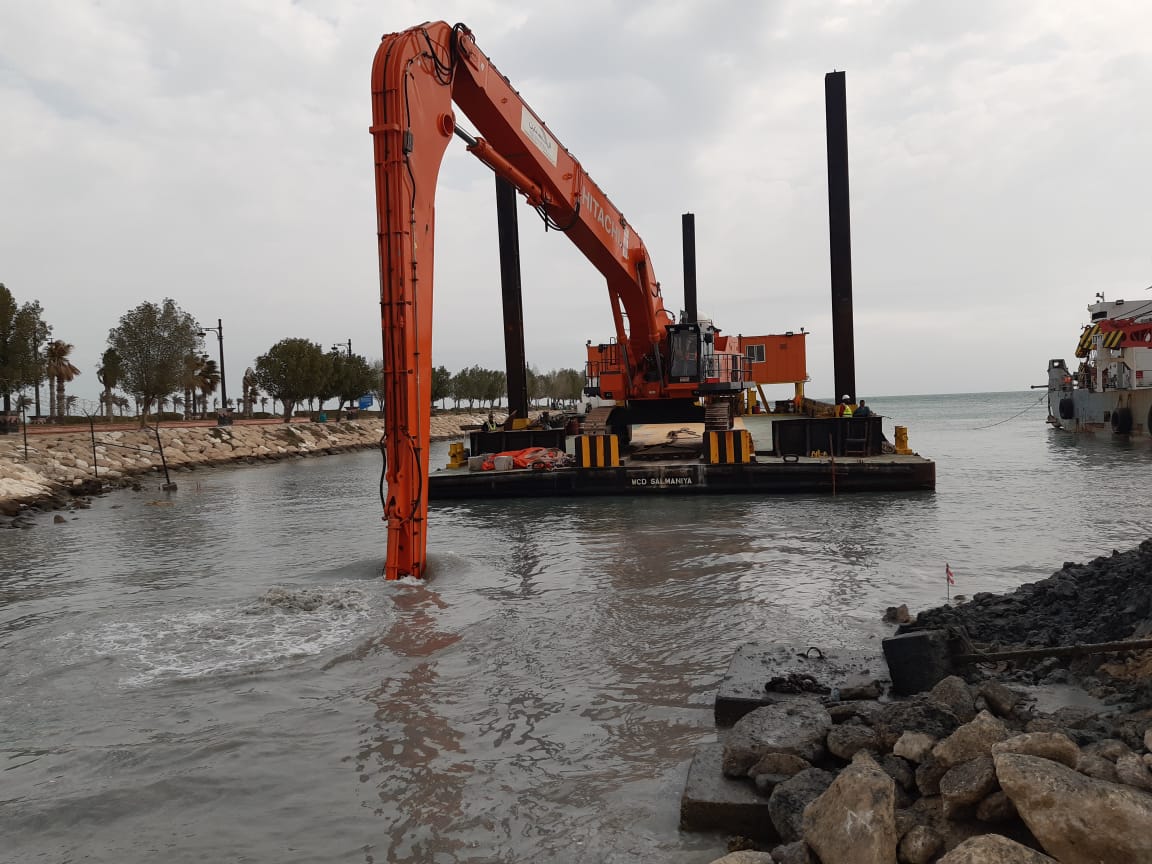 Our Expertise
Design, specification and supervision of dredging works.
Dredging methods and equipment.
Navigation studies and maritime risk assessment.
Numerical hydrodynamic and sediment transport modeling.
Extraction of sands and importing gravel from our Oman Quarry.
Reclamation design.
Ground treatment and monitoring instrumentation.
Bunds and revetments.
Environmental impact studies.
Contaminated sediments and spoil disposal studies.
Our activities feature:
Sand production
Maintenance dredging for ports and harbors
Sea Channel excavation
Sea Channel maintenance
Beach reclamation and maintenance
Land Reclamation
Intake and outfall pipeline laying
We maintain our diverse range of ultramodern equipment and turnkey solutions.
Auxiliary marine equipment trailing suction hopper dredger (TSHD)
Backhoe Dredger
Tug boat
Barges
Other Marine vessels.
Western Coast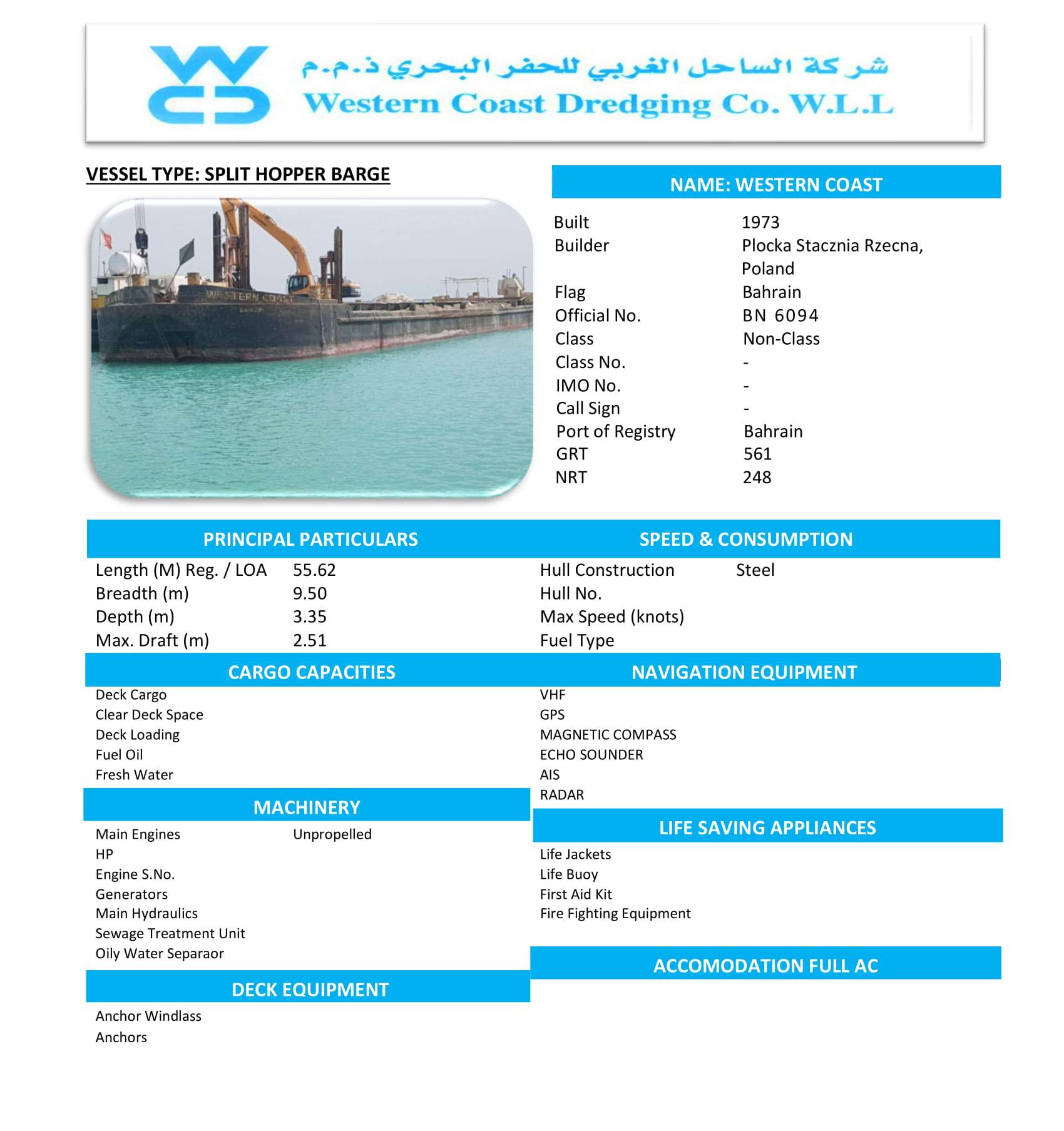 WCD Salmaniya
Buffalo I, AHC-394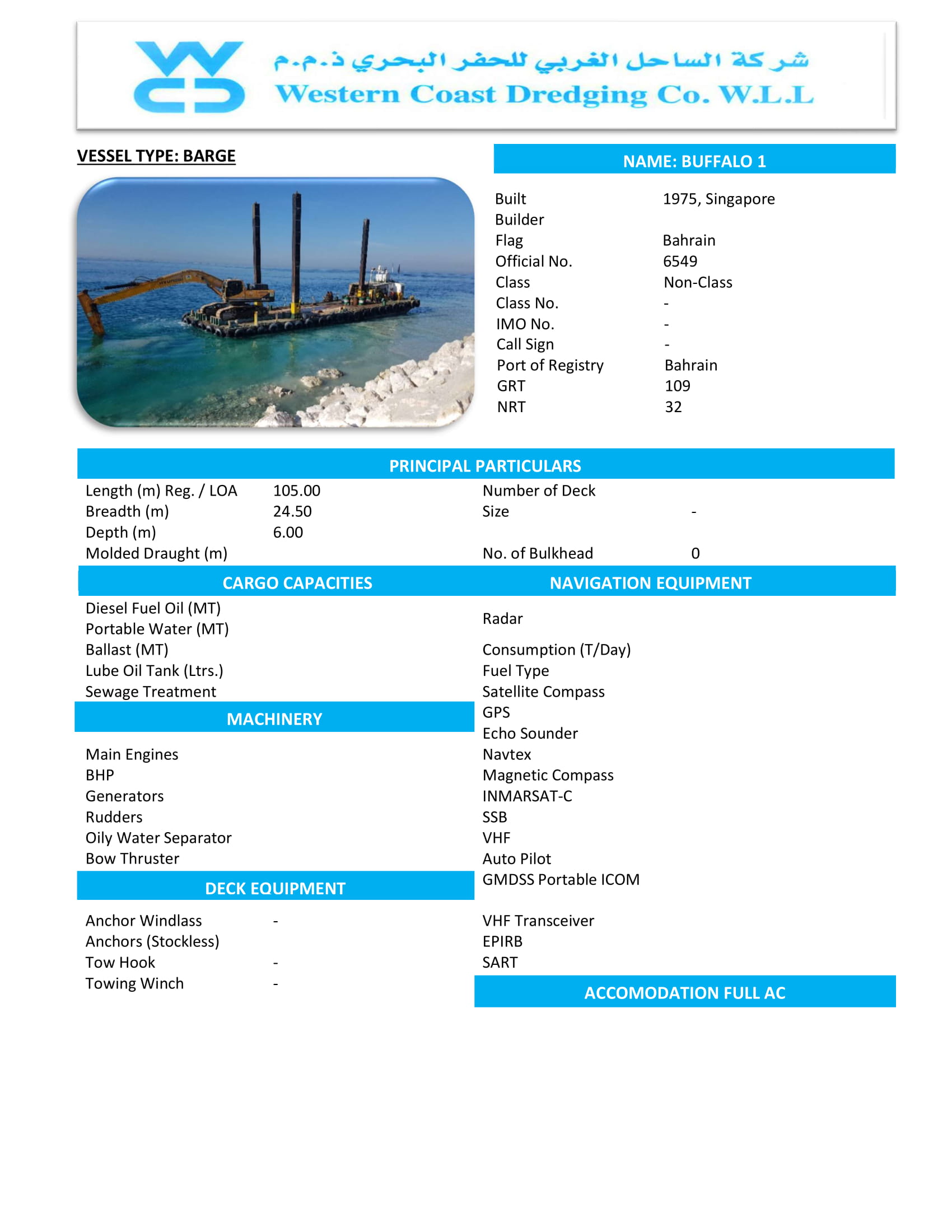 WCD Hidd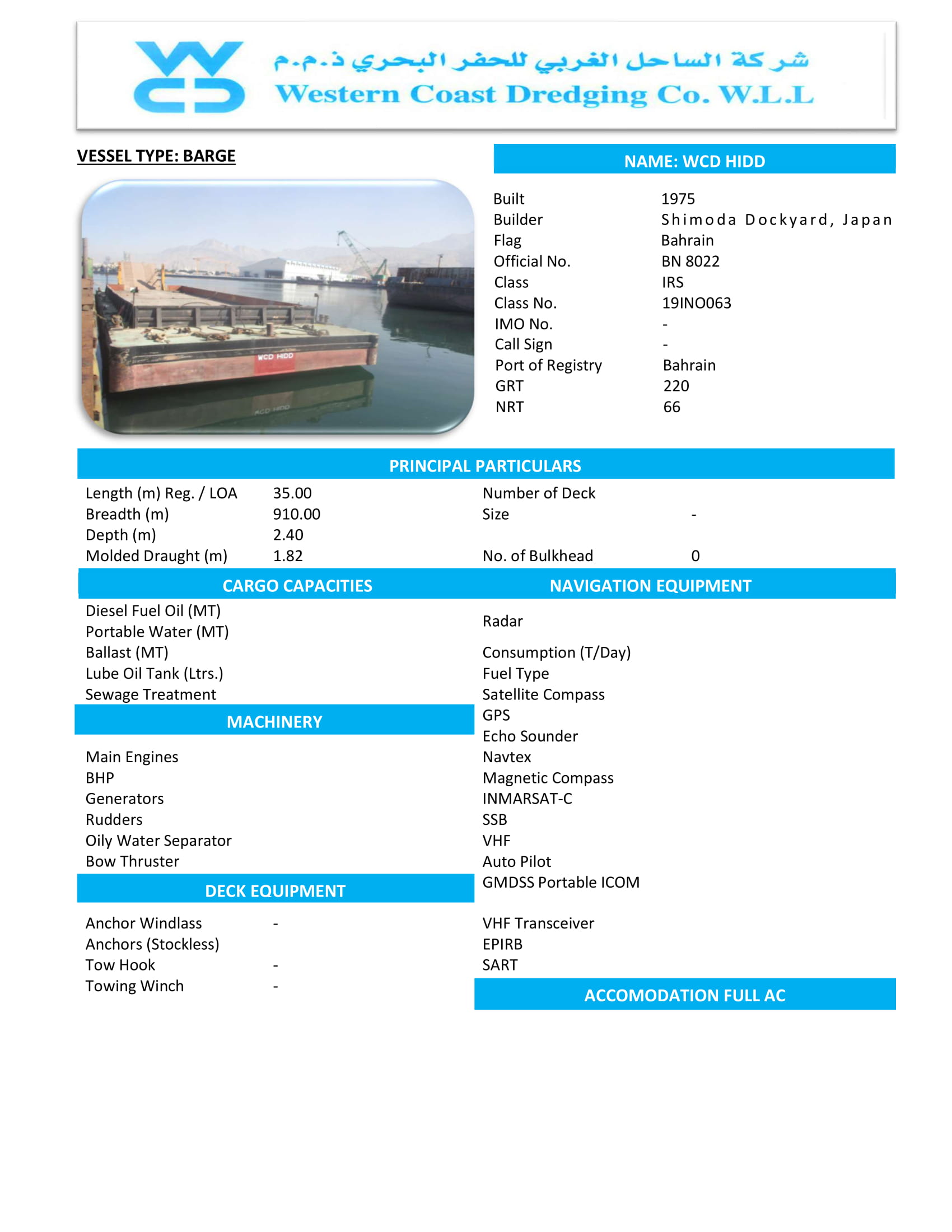 Overseas-13, AHC-398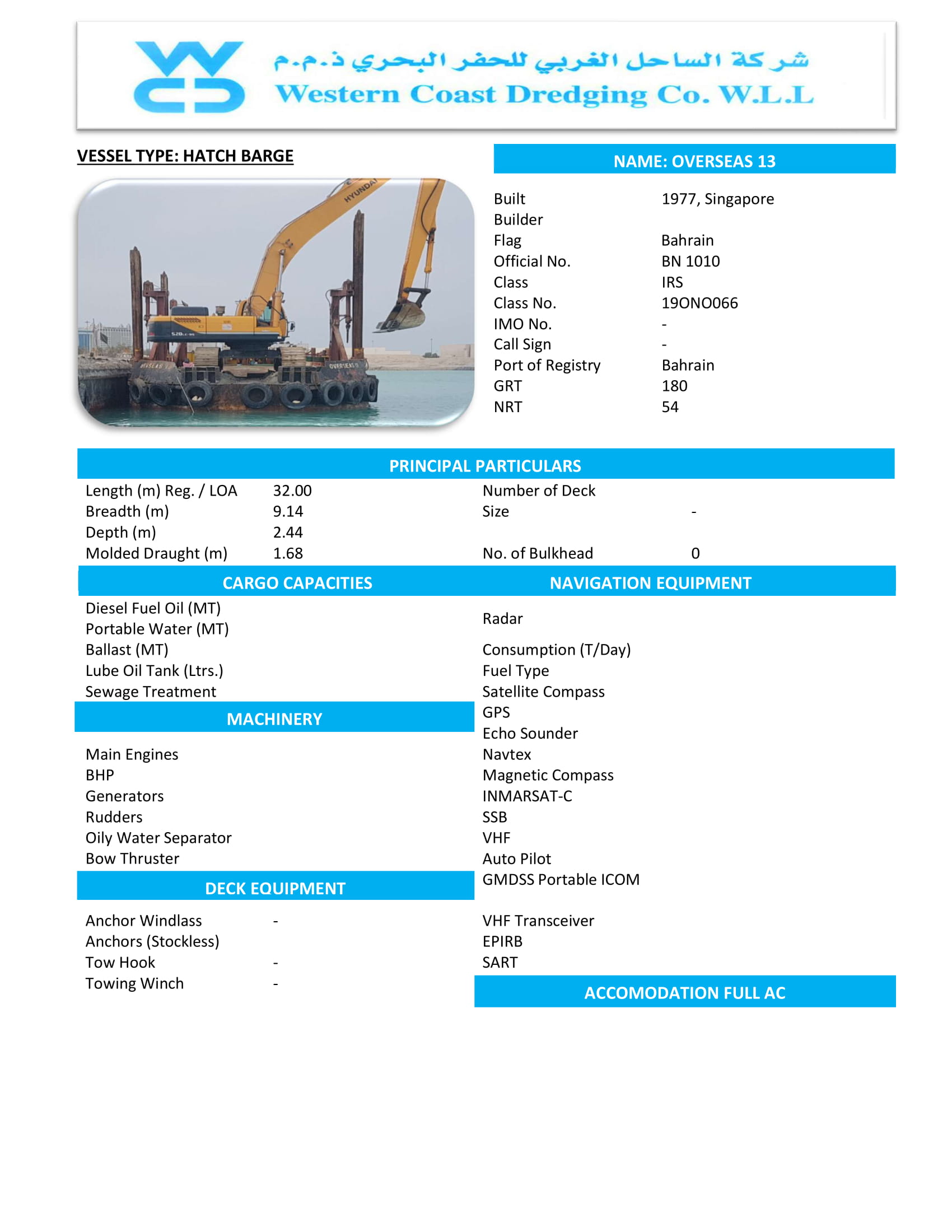 WCD Sitra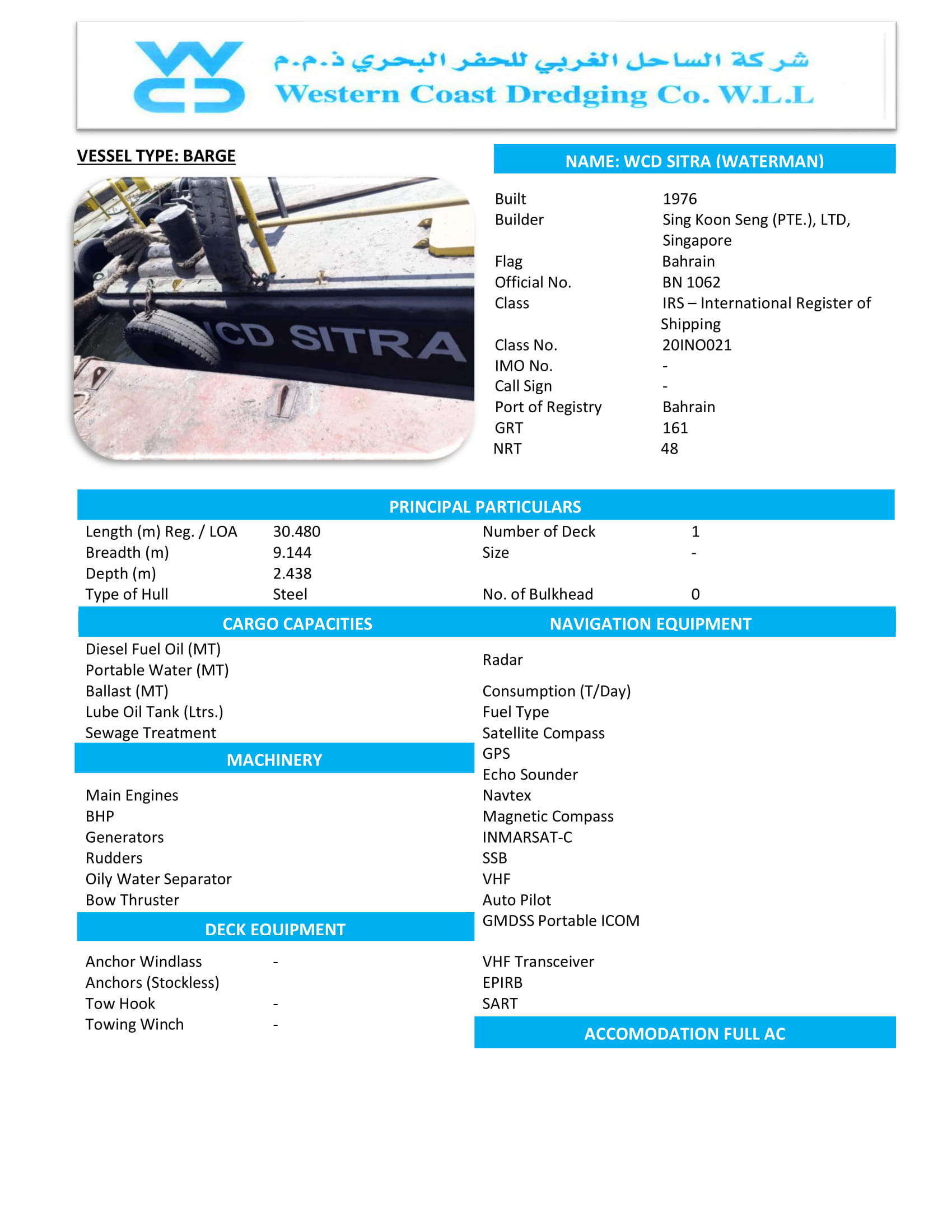 WCD Askar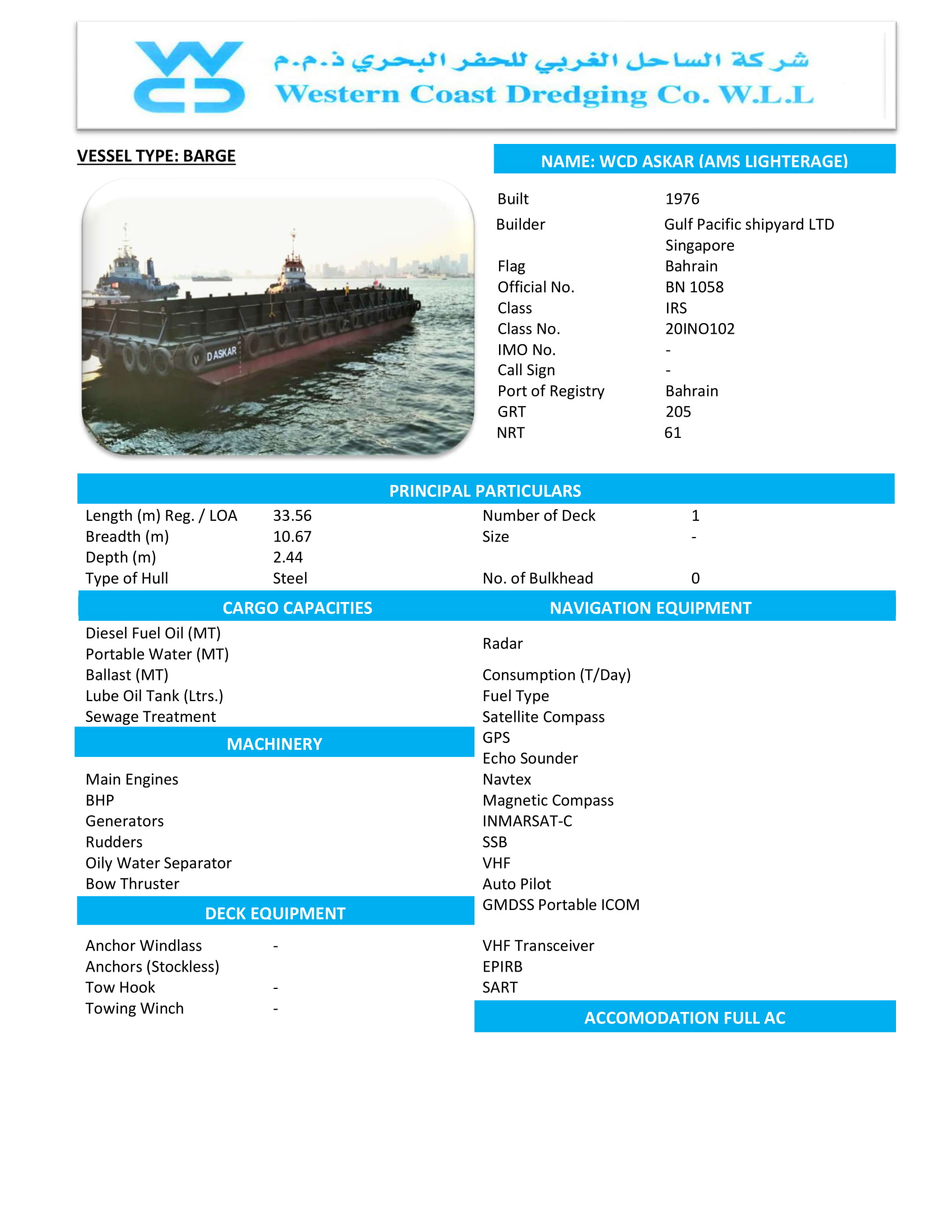 Zo- 7
WCD- sadad